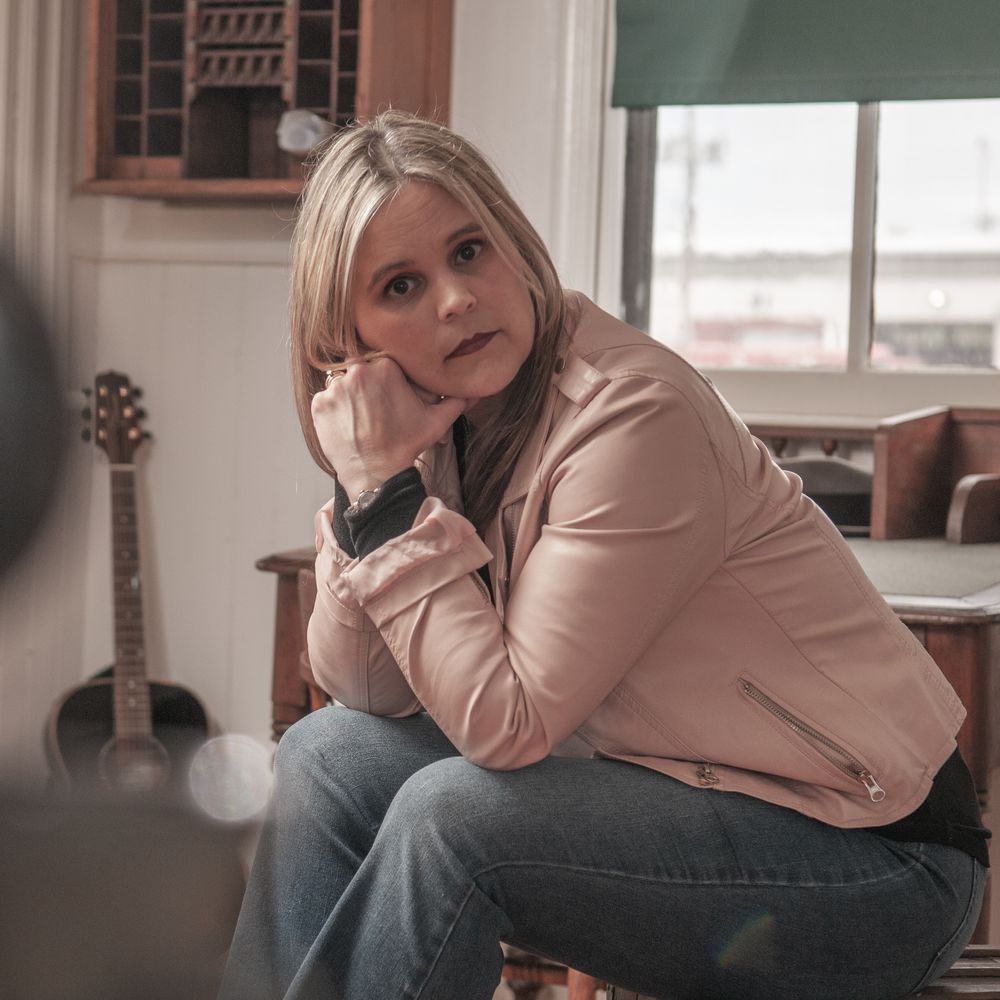 Amy Lloyd
Worship Leader
About the Artist
Amy Lloyd's alternative contemporary Christian music immerses the listener on a journey to find encouragement and refuge in God through inspired lyrics and her pure vocals.
Recorded in the wake of the COVID-19 pandemic, Amy's upcoming EP, Never Alone, is her first singer-songwriter project.
Background
Amy Lloyd traces her musical roots to the small country churches of central Illinois where she grew up singing and playing piano at Sunday services. Her grandmother, a church pianist, was the first to recognize her talent and passion for church music and encouraged her to sing her very first solo at the age of 6, which resulted in her parents enrolling her in piano lessons.
A farm girl and coal miner's daughter, Amy left the countryside for college at the University of Illinois where she earned a bachelor of science in agricultural education. She moved to Washington, DC, shortly after graduation, where she served as a legislative aide on Capitol Hill.
Providentially, Amy drifted back to music after the birth of her first child. As a stay-at-home mom, she had precious time with her daughter but also more time to serve as a church musician. After singing the role of Mary for her church's production of Brentwood-Benson's The Christmas Song and when her youngest child started school, Amy enrolled in voice lessons at her community college, which served as a springboard for further music studies at both the College of Southern Maryland and Butler University in Indianapolis, IN. While living in Indiana, Amy launched a concert ministry, traveling to churches as a guest worship leader.
Amy currently lives in Southern Maryland near Washington, DC, with her husband, Matt, and their two teenagers, Charlotte and Emmett. Amy shares her passion for music as a sought-after teacher of voice and piano.
Discography
Amy's first album, All I Need (2013), is the fruit of years spent singing before church congregations, sharing the message of Christ with people from all walks of life. The album focuses the heart's attention to the soul's greatest need, the love and grace of Jesus Christ. Produced with Antony Zwerdling and Matt Hinshaw, the music infuses Amy's pure vocals with folk-inspired and acoustic settings of some of Amy's favorite modern and traditional hymns and praise songs.
In 2014, a severe core muscle injury put Amy on extended voice rest. It was during this time that she began acoustic guitar lessons and recorded and released a single of her own guitar and vocal arrangement of "What Child is This?"
During the 2020 COVID-19 stay-at-home order, Amy collaborated with Dylan Galvin to create a remix of an original song from her All I Need album. "Here is Your God (Dylan Galvin Remix)," written by Michael Foster, was premiered on YouTube with a lyrics video created by Christopher Apperson. 
Amy's first singer-songwriter EP, Never Alone, releases on October 29, 2021. Never Alone is inspired by the Psalms with a mission to help believers find encouragement and refuge in God. Produced with Antony Zwerdling and Matt Hinshaw, the project includes three original songs by Amy; she covers "Flood" by Jars of Clay; and the project ends with Amy's arrangement of "Come Thou Fount." Never Alone will be available via vinyl, CD, digital download, popular streaming platforms, songbook, and performance tracks.