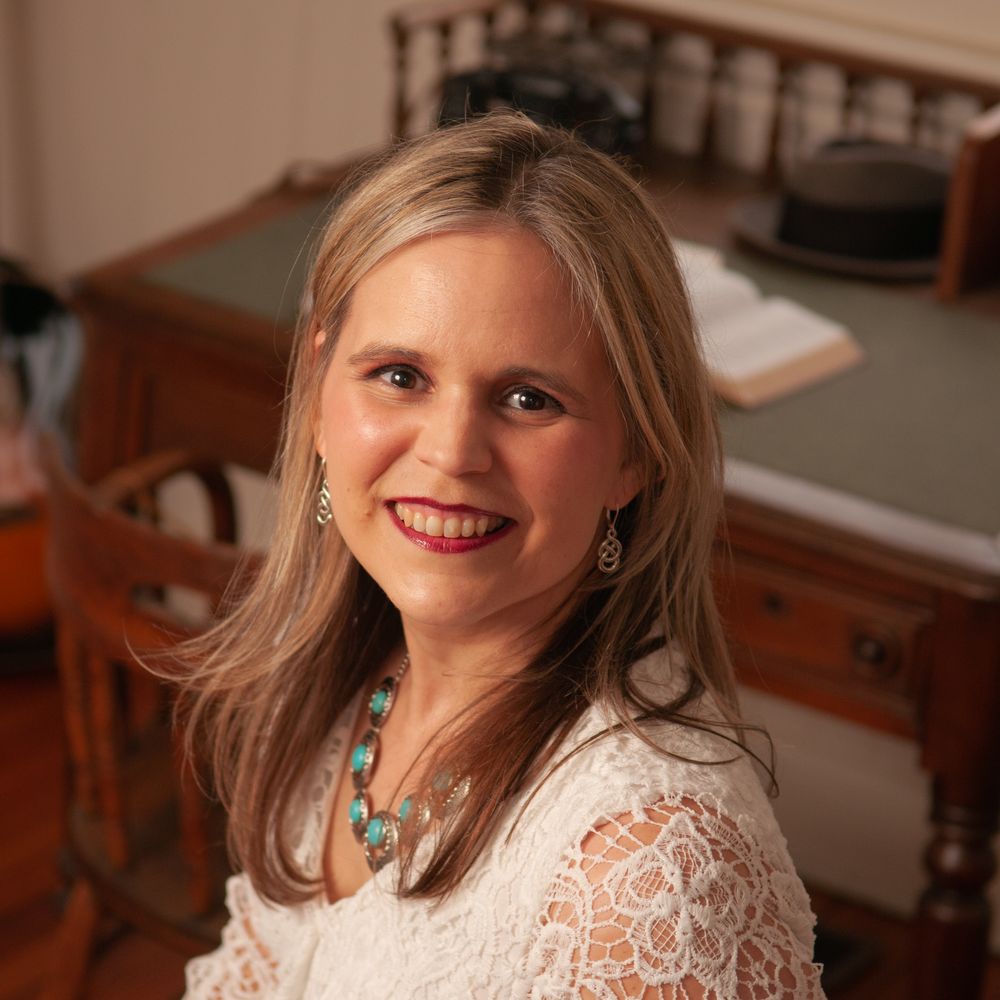 Amy Lloyd
Mezzo-Soprano
Praised for her pure-tone singing, Amy Lloyd is a mezzo-soprano who specializes in church music.
Amy's choral experiences span a variety of style periods. During the 2020 stay-at-home order, Amy recorded for The Choir at St. David's of Baltimore, MD, virtual presentation of "Spem in alium" (Tallis) premiered in 2021. With the Maryland Choral Society, she performed Wachet auf (J.S. Bach) and Coronation Mass (Mozart), as well as Mozart's requiem. At the University of Maryland, Baltimore County (UMBC) Concert Hall with the Maryland Choral Society and the UMBC Camerata, Amy performed the requiem of John Rutter. At the George Washington Masonic National Memorial, she sang the requiems of Gabriel Faure and Paul Leavitt, and with the Voce Chamber Singers, she sang Noye's Fludde (Britten). While living in Indianapolis, Amy performed in the Hilbert Circle Theatre in professional ensembles for the Indianapolis Symphony Orchestra Pops.
Amy's solo repertoire features music from early to contemporary composers. At St. Joseph Church of Pomfret, MD, highlights of her performances include chants "Ave Verum Corpus," "Alma Redemptoris Mater," and "Panis Angelicus." An aficionado of Samuel Barber's 20th century art song compositions, at the Brad and Linda Gottfried Theater at the College of Southern Maryland Fine Arts Center, Amy performed "The Crucifixion" from the Hermit Songs and "O Boundless, Boundless Evening" of Three Songs. She sang "The Monk and His Cat" from the Hermit Songs for the Women's Department Club of Indianpolis, IN.
Amy's other endeavors include self-produced alternative contemporary Christian and Gospel recordings. In 2013, she released her first album, All I Need, which is available on all major digital streaming platforms. After the album's release, Amy launched a solo concert ministry, traveling to churches as a guest worship artist. Her singer-songwriter EP, Never Alone is scheduled to release October 29, 2021, in addition to an accompanying songbook in early 2022. Amy's passion for Christian and Gospel music took her to The John F. Kennedy Center of the Performing Arts to sing Worship in Washington with the American Festival Gospel Choir.
Amy holds a Maryland Educator Certificate in music and agriculture. She first earned a bachelor of science in agricultural education from the University of Illinois and enjoyed a career as an agriculture legislative aide on Capitol Hill. She enrolled in voice lessons at the College of Southern Maryland (CSM), which served as a springboard for further music studies at CSM and Butler University in Indianapolis, IN. She shares her love of music as a sought-after teacher of voice and piano in Southern Maryland.