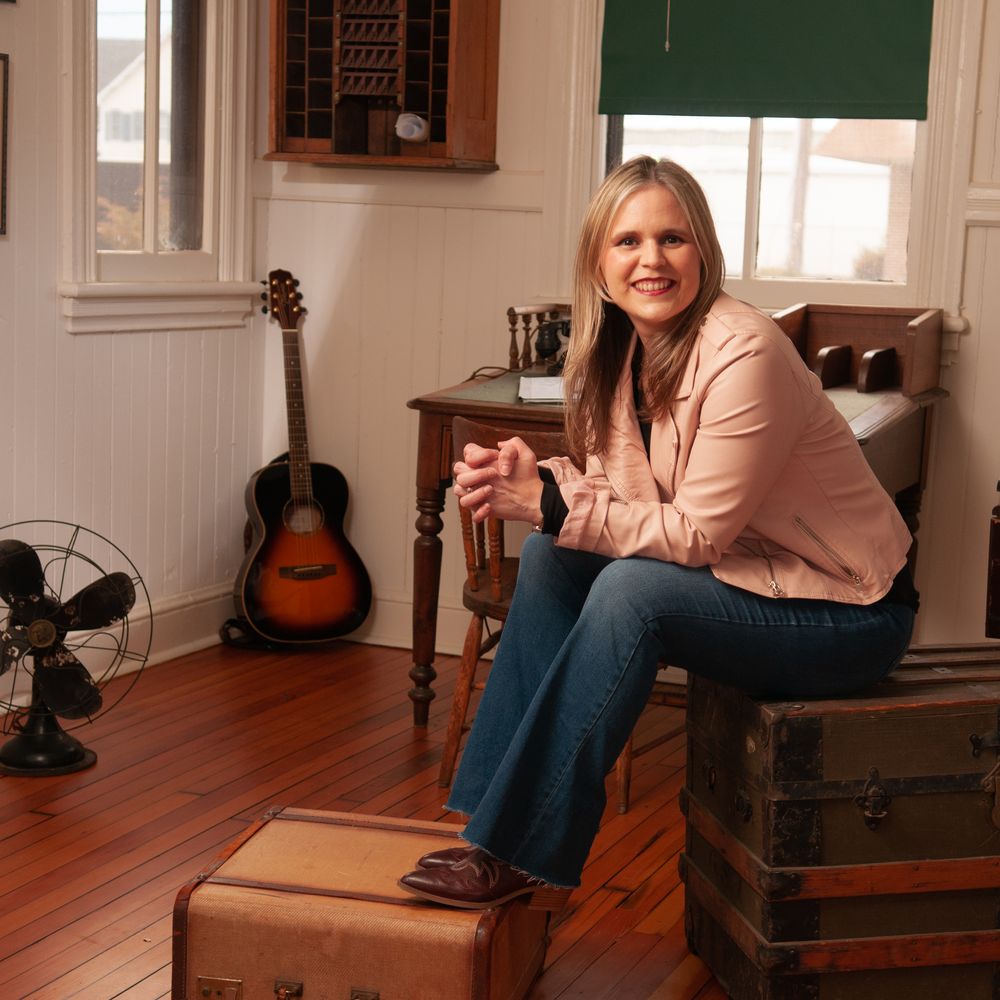 Amy Lloyd
Teaching Artist
Amy's Mission
Amy's mission as a teaching artist is simple: to help singers and other musicians to express themselves through beautiful music with greater coordination, freedom, and skill.
Any singer or pianist can learn to better express themselves when their technique and skills are honed by consistent study and high-quality instruction, which Amy encourages and provides from her teaching studio in Southern Maryland.
Teaching Philosophy
Amy teaches with a holistic approach, focusing intently on teaching her students to use their voices and play the piano with a healthy technique. She is also a curious student of musicology, so when you study with Amy you will learn and gain knowledge of music far beyond just vocal performance or piano technique. Her teaching philosophy includes a heavy emphasis on providing all-encompassing instruction to turn out well-rounded students of music.
As a continuing student herself and a mother of two, Amy understands all aspects of the student-parent-teacher relationship. Collaboration and communication are essential to ensure a productive and fruitful relationship, and Amy makes these aspects a priority in her instruction.
Education & Experience
Amy is certified by the State of Maryland to teach grades PreK-12 music and grades 7-12 agriculture. She holds a bachelor of science in agricultural education from the University of Illinois and studied voice and music at the College of Southern Maryland and Butler University in Indianapolis, IN. She also studied with voice teachers from the Total Vocal Freedom Academy and the Washington National Cathedral.
Sing with Amy
Amy teaches voice, piano, music theory, and ear training from her studio in Southern Maryland. See below for more details on what she offers.
For individuals and small groups:
Private lessons in voice, piano, music theory, and ear training, including senior adults and students with disabilities.
Group lessons in music theory and ear training
Master classes in voice
For schools, churches and community groups:
Lead workshops and masterclasses for volunteer church choirs and soloists
Serve as music or vocal director for church and school musical productions
Instruct church and community choir members in music fundamentals
Lead and instruct singing groups
Visit the Contact page to inquire about scheduling with Amy.